Summer Camp Programs
2018 Classic Youth Camps
2018 Specialty Camps
2018 Info Flier
A program for "learning-abled" kids who are lagging behind their peers in reading skills and "just aren't getting it." Reading camp provides a fun and innovative atmosphere where one professional teacher (assisted by a high school or college-aged "cadet") works with three students. For three hours each morning, students rotate through 6 different Reading Centers where one particular reading skill is practiced. Reading Camp is not an educational "boot camp" but true Lake Luther camp experience with swimming, boating, hiking, arts and crafts, games, music, campfire programs and a chance to make new friends. Reading Camp is a free week for those who have completed 2nd grade, are entering grades 3-4-5-6, and who come recommended by their teachers.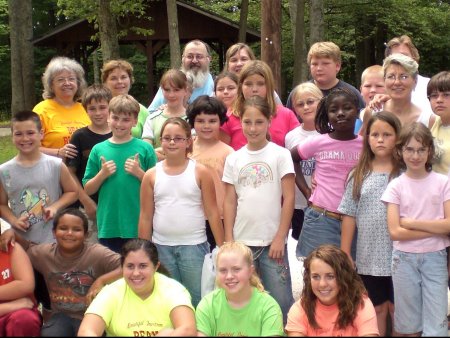 Reading Camp
2018 Info Flier
A week that combines 2 hours of study with your pastor and confirmation class each morning, followed by a full day of great camp activities: hiking, arts and crafts, games, music, swimming, canoeing, kayaking, and campfire programs. Confirmation campers register as a group, coordinated by your local congregation. Check with your pastor for details.
A week for beginning guitarists who want to learn to play their favorite camp songs, refine guitar skills, or simply want to learn playing the guitar for the first time. Along with the usual great camp activities, participants spend three hours daily in class. Allie Burbrink, professional musician, will lead the program and be assisted by other guitar-playing summer staff. Participants will take home a personal copy of the LOMIK camp songbook, give a Thursday afternoon guitar concert at a local senior center, and play a concert for family members prior to Friday afternoon pickup
Each morning campers spend time in the kitchen creating specialty baked goods - cookies, breads, cakes. The rest of the day is spent doing all the great outdoor activities camp offers.
Trailblazers Servant Week
Along with the usual great camp activities, campers will take part in daily servant projects with their counselors, both on and off the Lake Luther site. Projects include a Pigeon River canoe trip and river cleanup, handing out school supplies to children of needy families at "Back to School Day" at the local YMCA and helping to organize second-hand clothing donations at Project HELP in nearby Angola.
2018 Senior High Camps
2018 Info Flier
Join us for a canoe, bicycle, and tenting adventure around and between our 2 northern camps. The week begins at Lake Luther with 1 day biking the 25 miles to Lutherwald. We will then travel back to Lake Luther on the Pigeon River for a 2-day canoe trip including an overnight at a campground along the river. Participants will need a good multi-speed bike and helmet. This program is not designed as a serious athletic challenge. The focus is fun!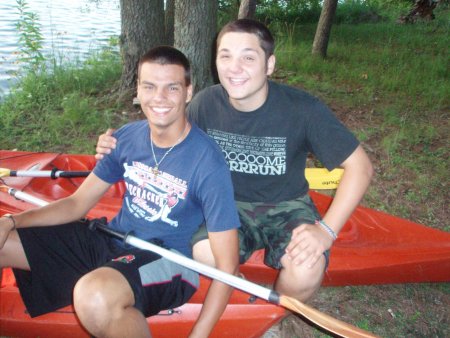 Sr High Ped-Pad